If you've ever walked through your home and fantasized about how to make it a more attractive space, strategic renovations might be the best return on investment for home improvement.
Home improvement projects are not only an excellent way to personalize and update your living space, but they are also a wise investment. By making upgrades to your home, you can increase its value, making it more attractive to potential buyers if you ever decide to sell. Select improvements can also lead to a decrease in energy costs and improve the overall functionality and livability of your home.
Minor bathroom remodel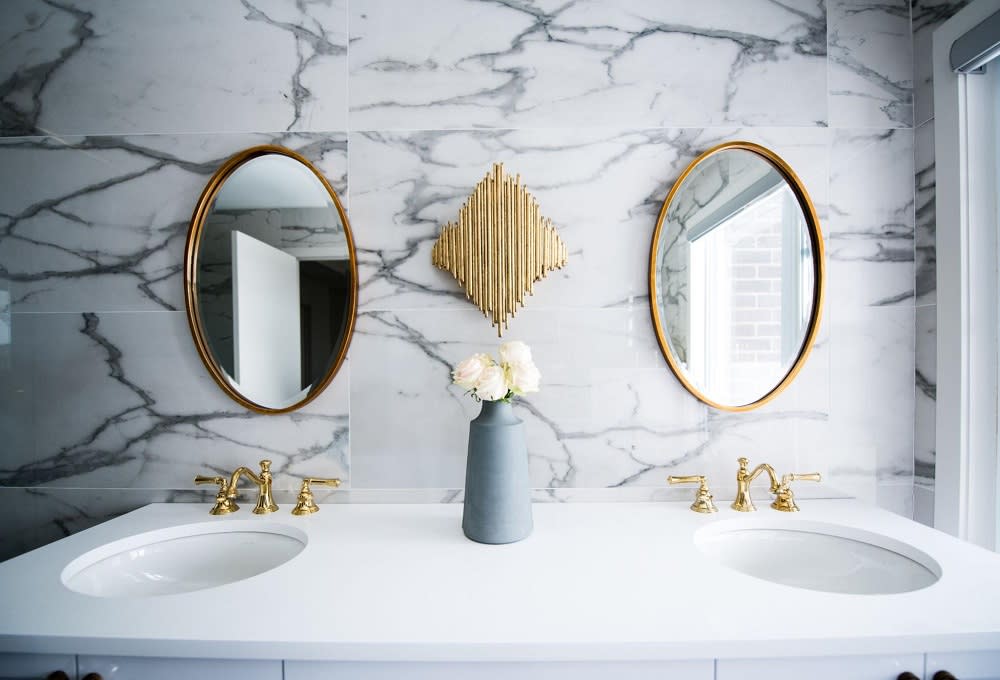 A luxurious bathroom can add a lot of value to your home, and by making minor improvements, you can increase the value of your home at a low cost. If you don't want to undergo a major home renovation, consider updating the lighting fixtures, replacing the faucets, adding new hardware to cabinets and drawers, and refreshing the paint or wallpaper.
Even simply replacing the showerhead or adding a new shower curtain or door can have a considerable impact. Another option is adding a new mirror or medicine cabinet to give the space a fresh look.
Additionally, installing a new toilet or bidet can improve the overall functionality of the bathroom.
Landscaping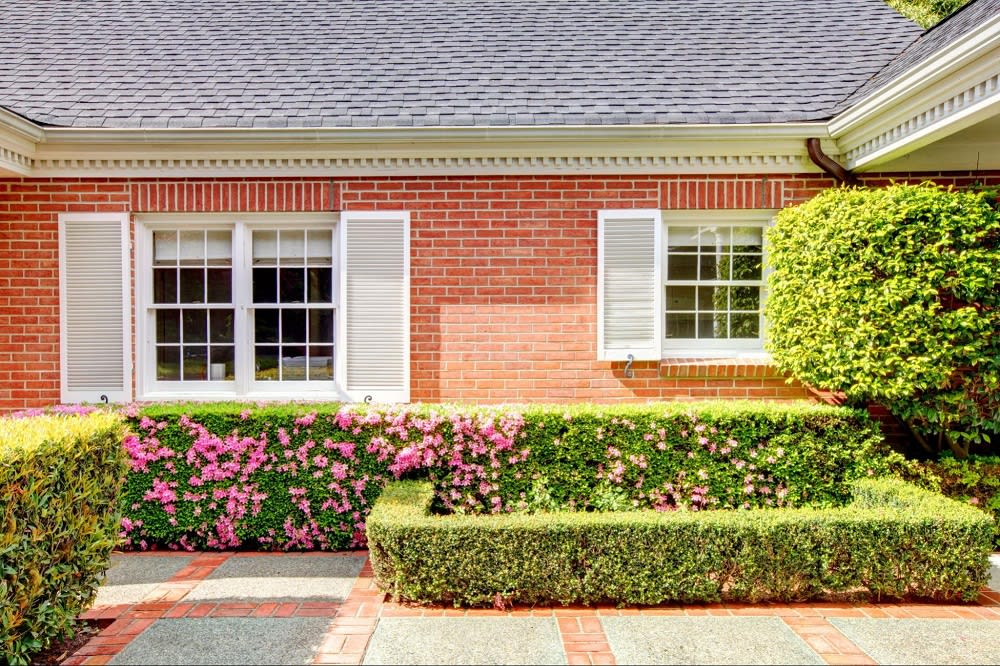 Nothing will increase the curb appeal of your home more than landscaping. A good landscaping project will provide a space for outdoor living and entertainment. A well-maintained outdoor space can also attract potential buyers, making it easier to sell the property. Additionally, skillful landscaping can decrease energy consumption by providing shade and reducing the need for air conditioning.
Minor kitchen remodel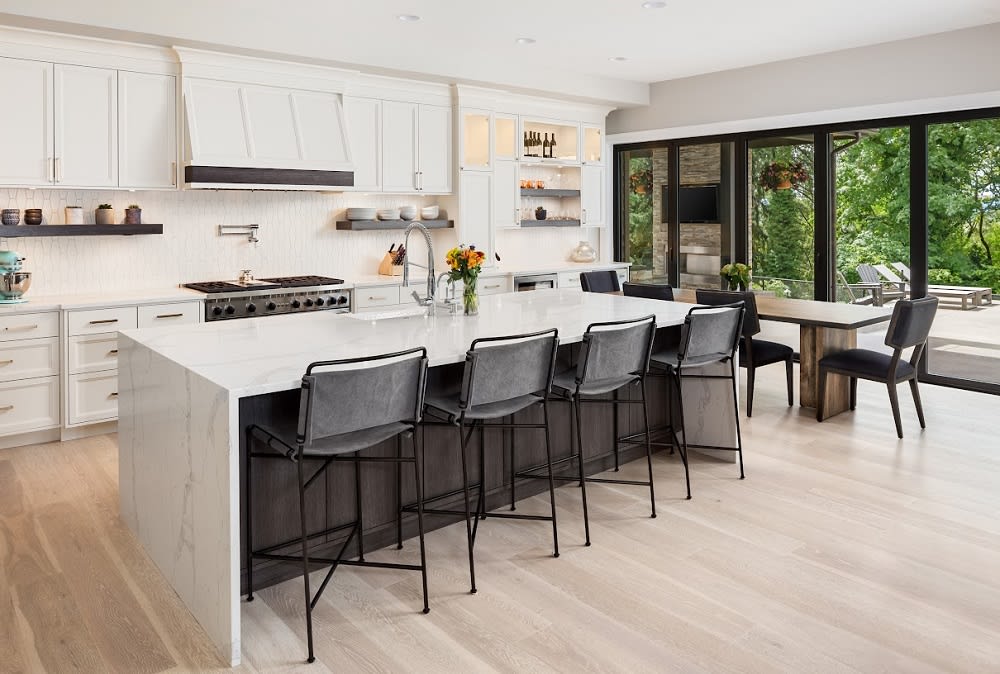 A small kitchen remodel can have the best return on investment for home improvement projects due to the room's high usage and impact on home value. Upgrades such as new countertops, cabinet fronts, and appliances can provide a fresh look and improved functionality while keeping costs low. However, this can vary depending on the scope of the project and the real estate market in your area.
Attic bedroom conversion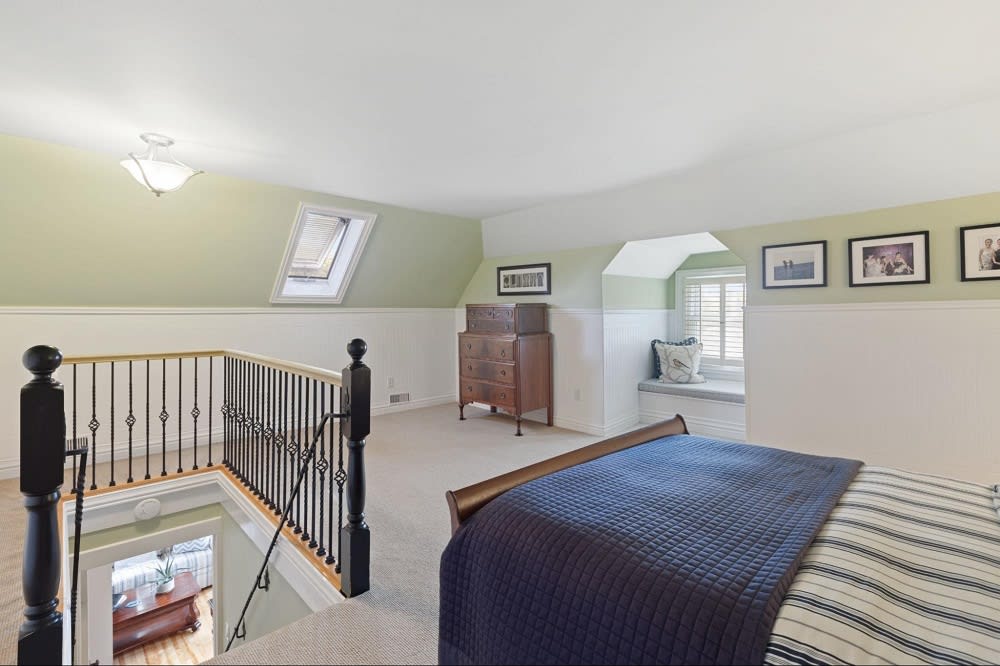 Converting an attic into a bedroom can increase the value of your home by adding living space, increasing the number of bedrooms, and creating a more desirable floor plan. If the area has a skylight, it can also increase the amount of natural light and provide a unique and cozy atmosphere in the house. Potential buyers will see it as a valuable addition to the property, making your home stand out on the market. However, it is essential to ensure the attic space is suitable for conversion and all necessary permits are obtained, as it can be a complex process. One of the most important things you'll need to do is to
make sure that the space is properly insulated
for comfortable living.
Major bathroom remodel
A major bathroom renovation usually involves more high-cost upgrades such as a new layout, new high-end finishes, new fixtures, and the addition of luxury features like a spa-like shower or a freestanding tub. These changes can enhance the overall look and feel of the space, making it more functional and enjoyable to use. It can also increase the home's value by making it more appealing to potential buyers. Upgrades such as new energy-efficient appliances and fixtures, as well as adding accessibility features, can also improve the home's functionality.
Major kitchen remodel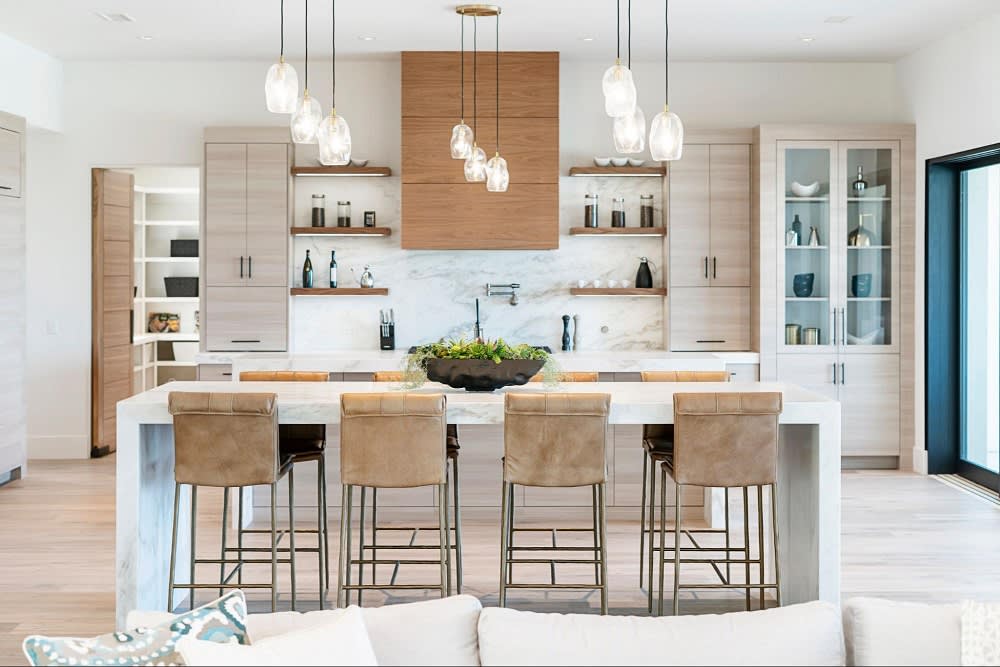 A major kitchen remodel can significantly increase the value of your home by updating the look and functionality of one of the most essential rooms in the house. Major kitchen remodels can increase your home's value by 58 percent.
New cabinets, countertops, and appliances can modernize the space and make it more attractive to potential buyers. A remodeled kitchen can also improve energy efficiency and make the space more functional for everyday use. A well-designed kitchen remodel can also open up the room and make it more extensive and inviting.
Entry door replacement
Replacing your entry door can add value to your home by increasing curb appeal and security, and improving energy efficiency. New doors can also give a fresh look to the front of your house and make it more inviting to potential buyers. It's a relatively cost-effective renovation that can bring the best return on investment for home improvement.
Deck, patio and porch additions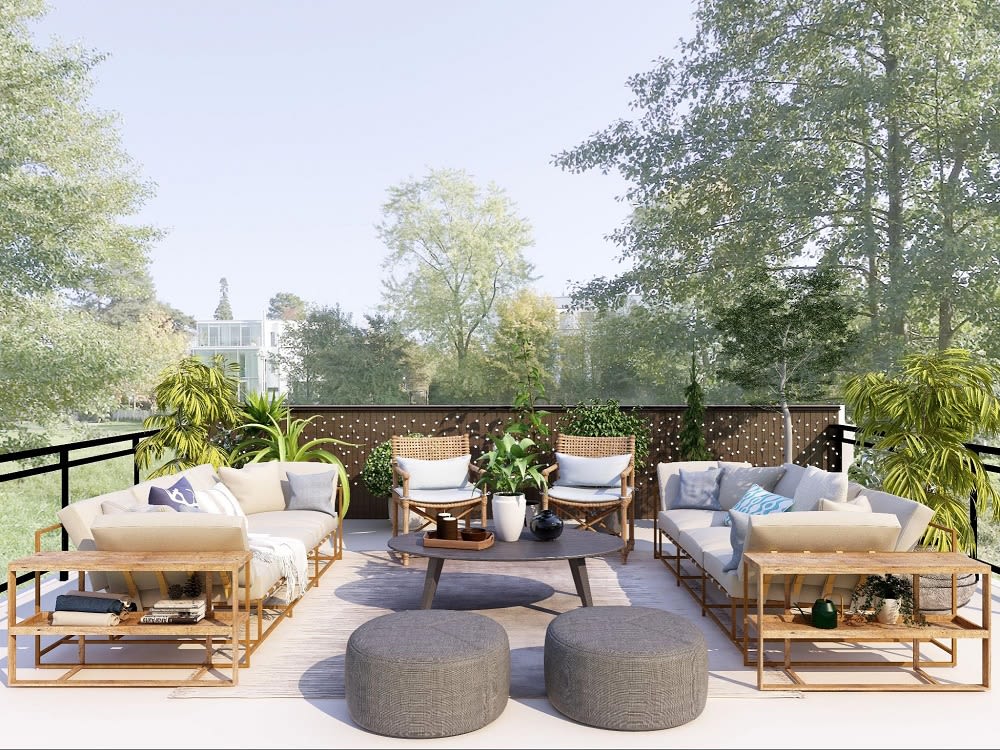 A deck or patio addition can significantly increase the value of your home by providing additional living space and increasing curb appeal.
A well-designed deck or patio can create an inviting outdoor area for entertaining guests, enjoying meals, and relaxing. It can also add value by seamlessly transitioning between indoor and outdoor living spaces.
Additionally, a deck or patio can increase the overall square footage of your home, making it more attractive to potential buyers.
Basement remodel
A basement remodel can add significant value to your home by increasing the livable space and providing additional options for entertainment, storage, and even living quarters. Finishing a basement can also add significant square footage to your home, making it more attractive to potential buyers. A finished basement can also create a functional and inviting space for hosting guests, watching movies, or even creating a home office or workout area.
Additionally, a basement remodel can improve your home's energy efficiency by providing insulation and sealing, which can lead to lower energy bills.
Looking for luxury homes in Forest Lake?